I tried another VDSL modem to connect a Sophos UTM with a VDSL line from Deutsche Telekom. I tried the Zyxel device P-870H-53A v2 with a builtin 4-port switch (perfect for our high availability cluster). Configure the VDSL interface wiht PPPoE and your provider login-data. Keep in mind to deactivate the VDSL option because the Zyxel modem will already tag the packets with VLAN Tag ID 7: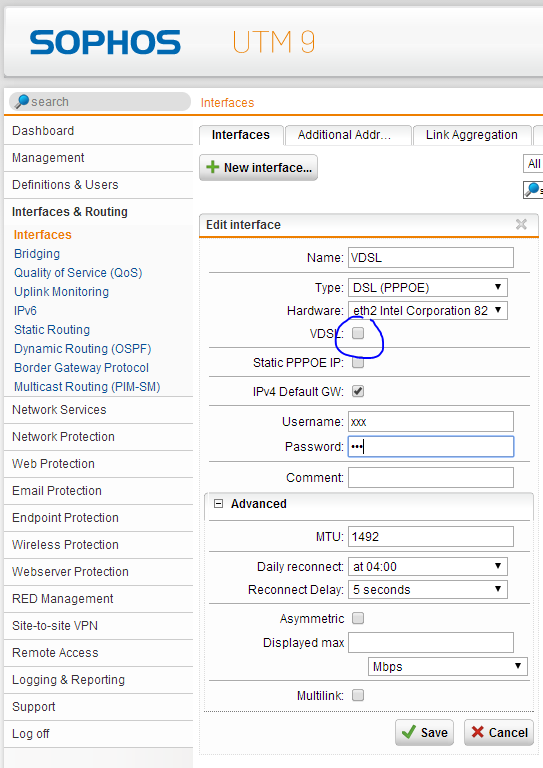 Now we will configure the Zyxel modem. The device is reachable via the LAN ports. Just connect to http://192.168.1.1 with your browser. The first thing we will do, is to update the device to firmware 101TUH0_0909.bin otherwise the modem will not work with a VDSL line from Deutsche Telekom. I uploaded the file here: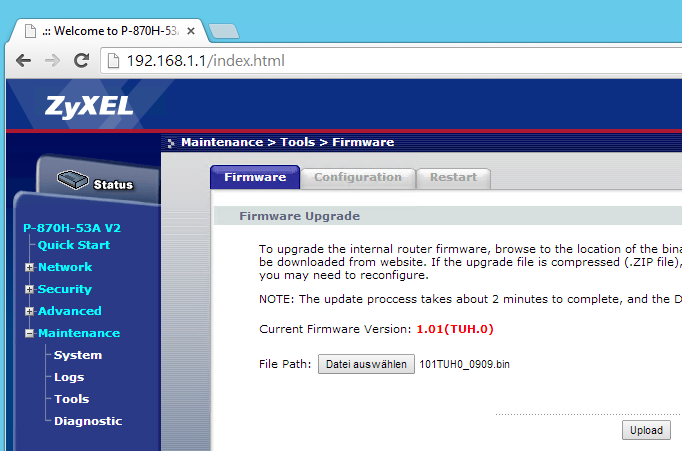 After uploading the .bin file, the device will update the firmware and reload itself. The default setting of the device is routing-mode:
and we need to delete the default-profiles. Go to Network /Internet Connection and delete the profile by clicking on the garbage. Delete also the profile at the "Layer 2 Interface". Now add a new Layer 2 Interface with VLAN MUX Mode without QoS:

The new layer 2 connection needs to look like this:

now we will configure a new profile under "Internet Connection". Click Add and choose your new configured layer 2 interface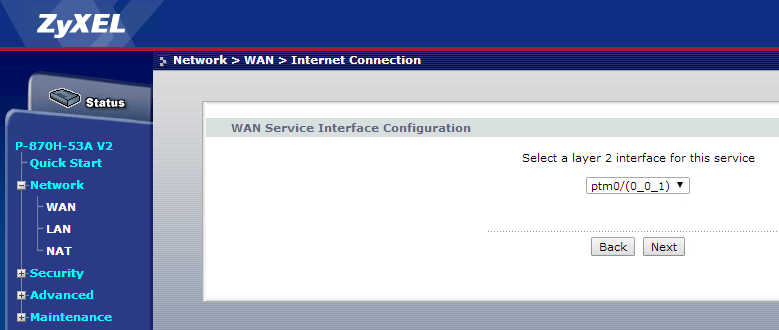 Select Bridging as the WAN service type and activate VLAN ID tag. Under Priority you can choose a number from 0 to 7 it doesn't matter but at 802.1Q VLAN ID, you need to take ID 7 because of the Deutsche Telekom infrastructure. Click Next and you see a summary like this: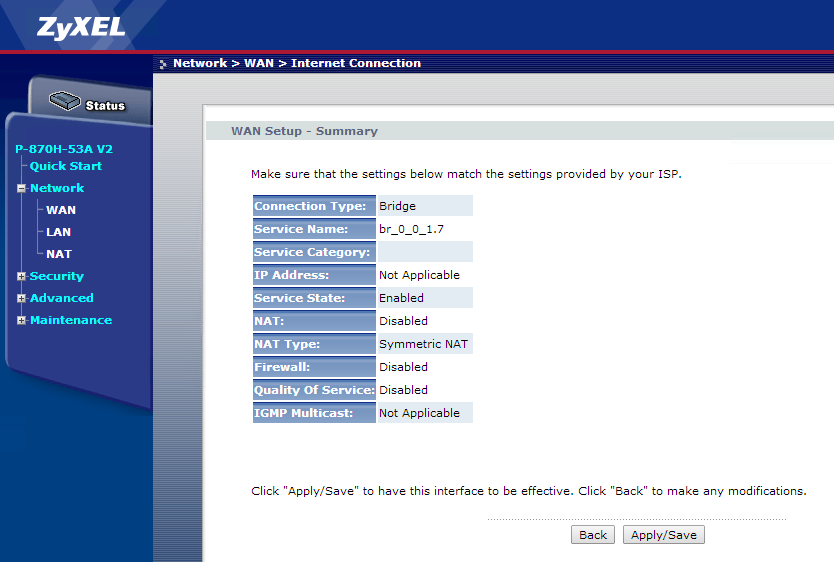 Click Apply/Save and you will have a new bridge connection:

the dashboard will show the changes, you have now the VDSL modem in bridging mode:

The luxury of the 4-port builtin switch is perfect for a high availability cluster: You can connect both Sophos UTM devices at the modem. In case of of master/slave turn, the PPPoE interface will keep up!
P.S.: Here is another blog post with a Allnet VDSL modem: http://networkguy.de/?p=398