You don't have a USB CD/DVD device nor a blank CD-ROM to burn the latest Sophos UTM ISO file? Here is a method to install the Sophos UTM via usb device. There are several free tools to copy an ISO image to an USB stick. In this tutorial I took the latest Rufus version which can be downloaded here. Rufus is available in many languages. Make sure that your USB stick doesn't contain important data before flashing the device. Start the application and choose the latest iso (I took the hardware-appliance iso to install a new UTM 120 device):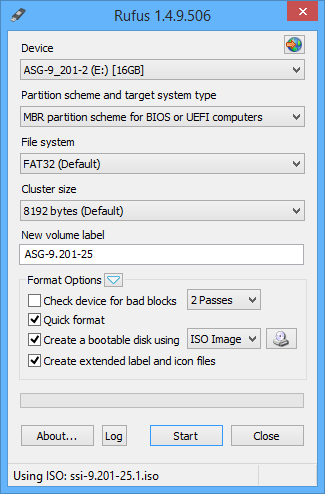 In most cases, the UTM-hardware or a self-build device boots automatically from USB, otherwise you need to choose the boot device at start or change the boot priority. After you boot from the USB stick and hit enter to start the installation, you will get the error "install.tar wasn't found on the installation media.":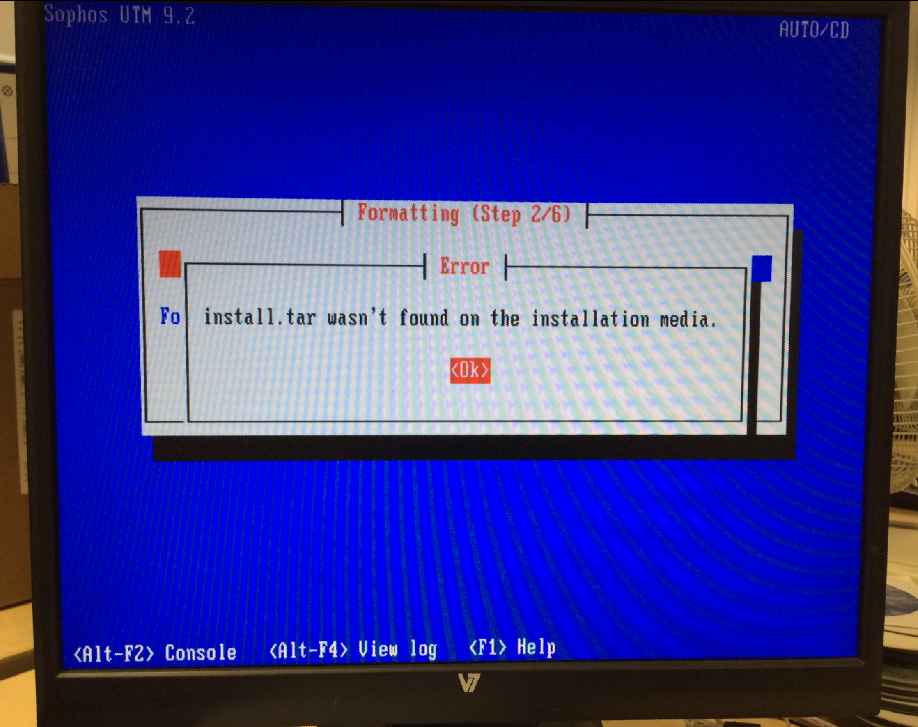 this is because the installation system doesn't mount the usb device as an install medium. To do this, restart your hardware, boot from USB stick again and press Alt+F2 at the installation process. Now type in the following command to mount the usb device as source for install files (while in bash, the installation is going on, at first step the HDD will be formated so you have only a several time to do this before the installation wants to copy the installation-files):
mount /dev/sdb1 /install
press Enter and leave the bash with Alt+F1. The installation will work now, if not, write a comment ;)
/edit: You can find the XG USB tutorial here.