Hi guys!
To secure your ownCloud access via Sophos UTM Webserver Protection, you will need to add your local webserver (in my case a Raspberry Pi; tutorial here) to the webserver protection module: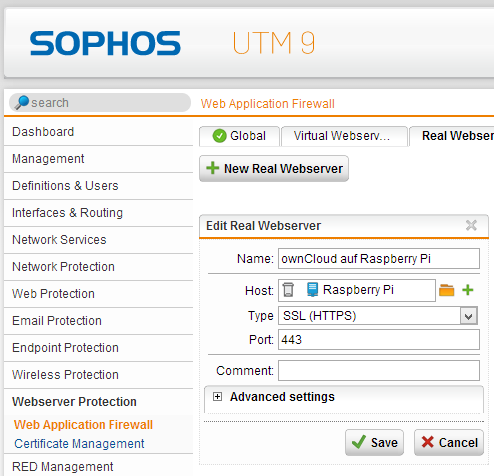 now we will configure a new firewall policy especially for our requirements: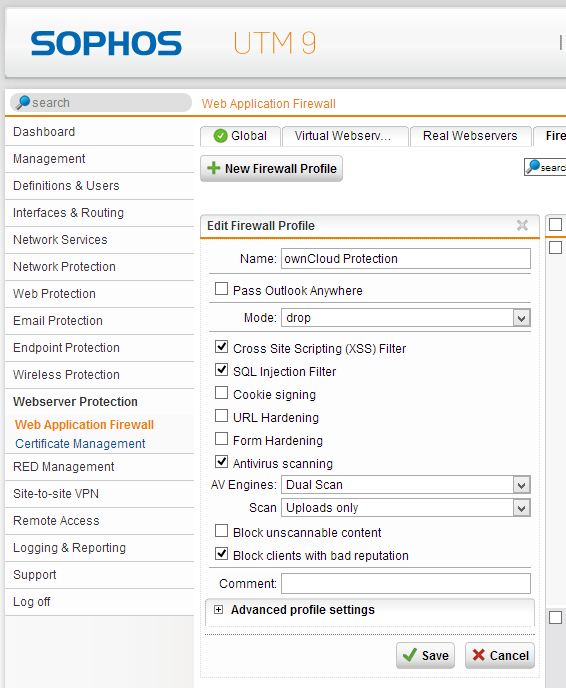 I configured uploads only at the Antivirus option. After this we need to configure a virtual webserver (the reverse proxy from the UTM):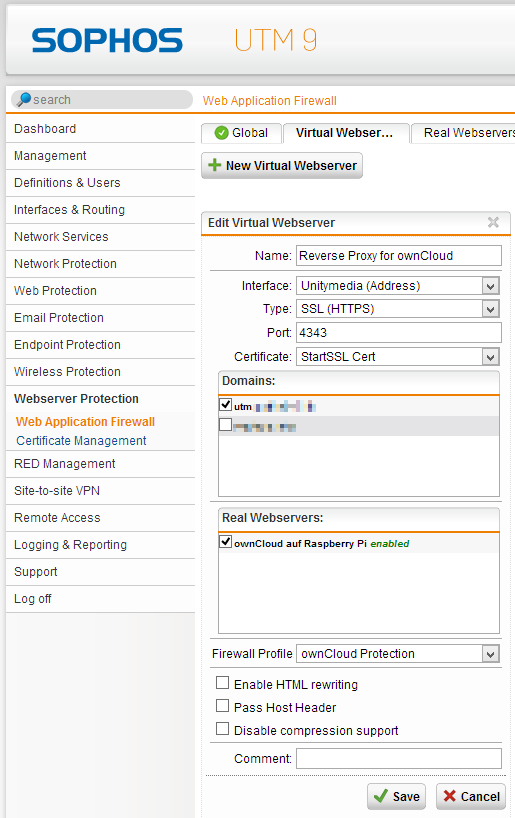 you can generate a trusted SSL certificate for free for personal use at StartSSL or you can choose the self-generated WebAdmin certificate from the UTM itself. If you have any questions, just ask in the comments and I will add additional informations to this tutorial.