Hello networkguys!
Today I want to show you how to successful update the XG firewall. You can check your status directly after your login on the dashboard:

at first step, create a local backup file and download it to your computer: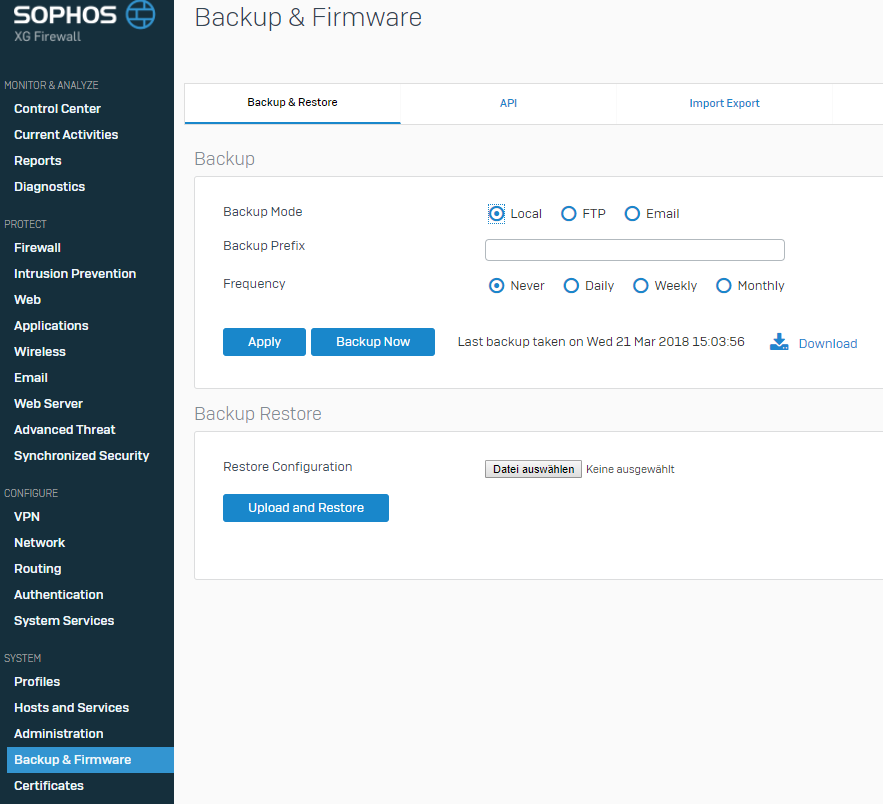 you can download the new firmware at the Sophos Portal. If you have a custom-build hardware, you need to choose "Firewall" / "Software". After this you can download the newest release. The release notes can be read here at the Sophos Blog. Upload the file to your XG device by clicking on the arrow: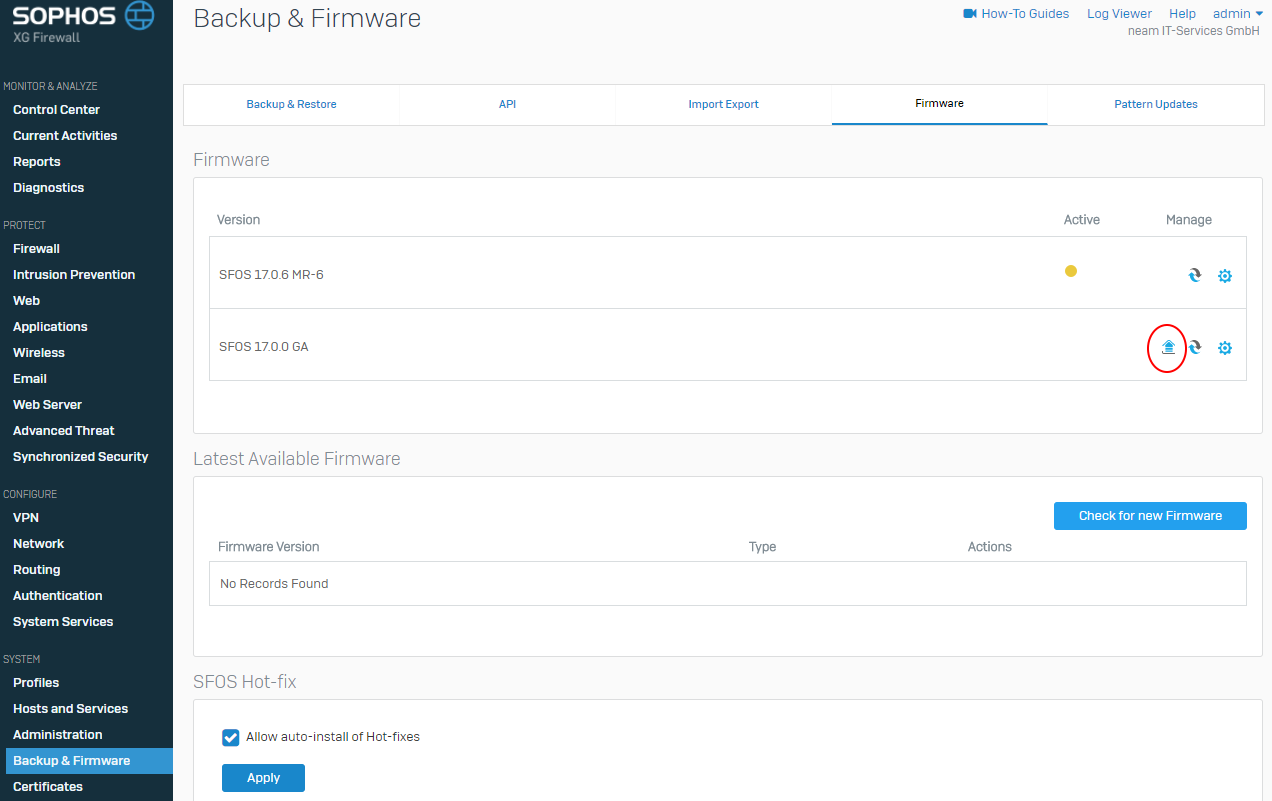 click on "Upload Firmware" to just upload the device:

overwrite the
The Sophos XG has two firmware file stores, so you can jump back to the other firmware in case there will be problems. You can now start the reload and boot process by clicking on this icon: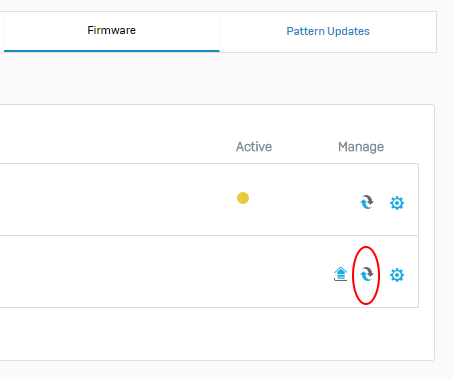 the XG will reboot and migrate the configuration: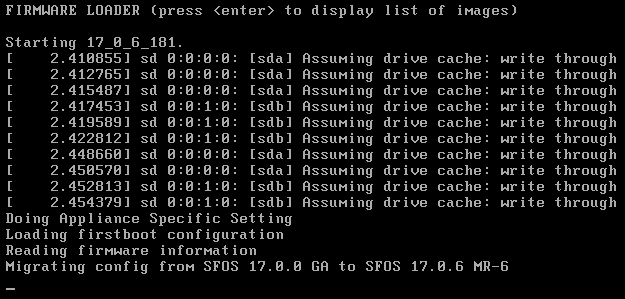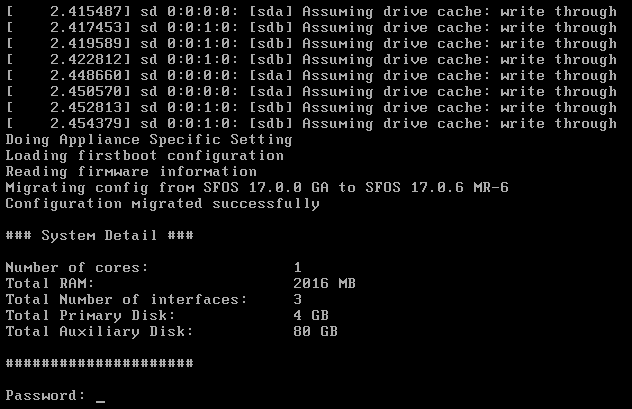 "Configuration migrated successfully" is always a good sign :)
have a nice day!