Today I want to show you how to install HPE Intelligent Management Center 7.2. The last version was very tricky to install cause of the SQL express installation. The newest version 7.2 is very easy. You can download the archives here:
HPE IMC Enterprise Edition 7.2
You can also test HPE IMC within 60 days. The installation is full functional and can be licensed after this. Beforce the installation, consider the requirements of HPE IMC. We will focus the installation on a Windows server. You have these requirements:
Microsoft Windows Server 2008 or higher
1-200 nodes:

2 CPU Cores
4 GB Memory
60 GB Storage

200-1.000 nodes

4 CPU Cores
8 GB Memory
100 GB Storage

1.000-2.000 nodes:

6 CPU Cores
12 GB Memory
200 GB Storage
there's also a matrix within the official deployment guide: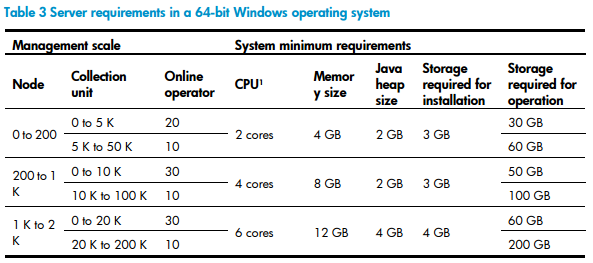 Extract the archive to a consistent place (we will need the backup.bat later for backing up your IMC installation) and start the .\windows\install\install.bat file as an administrator. Just follow the typical installation steps: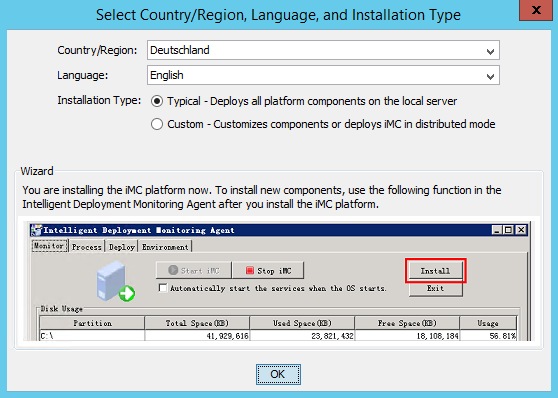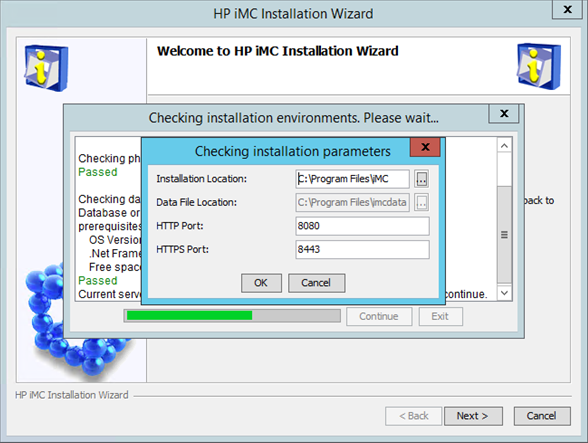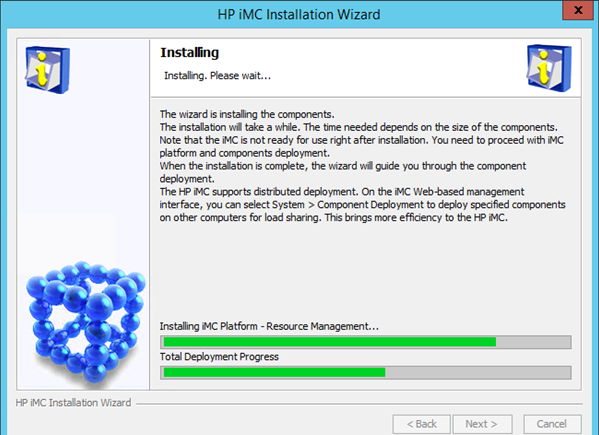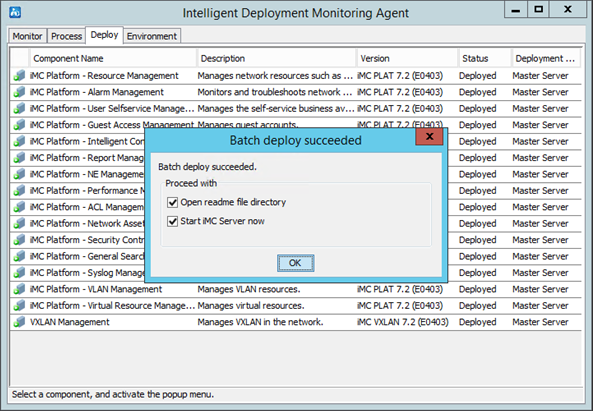 After the successfull installation, the agent will start automatically: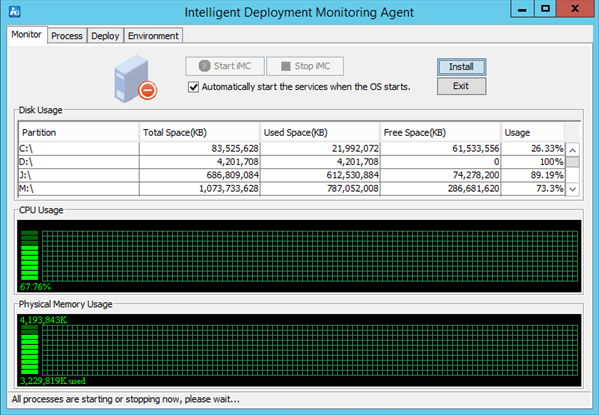 here you can configure an automatic database backup to a FTP server tab "Environment". Activate the option "Automatically start the servives when the OS starts". Open your browser and go to your IMC installation (typically http://ip-address:8080) and login with admin/admin: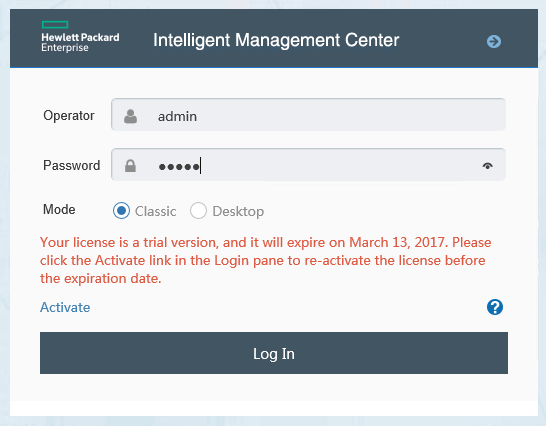 you can now see your dashboard and start an auto-discovery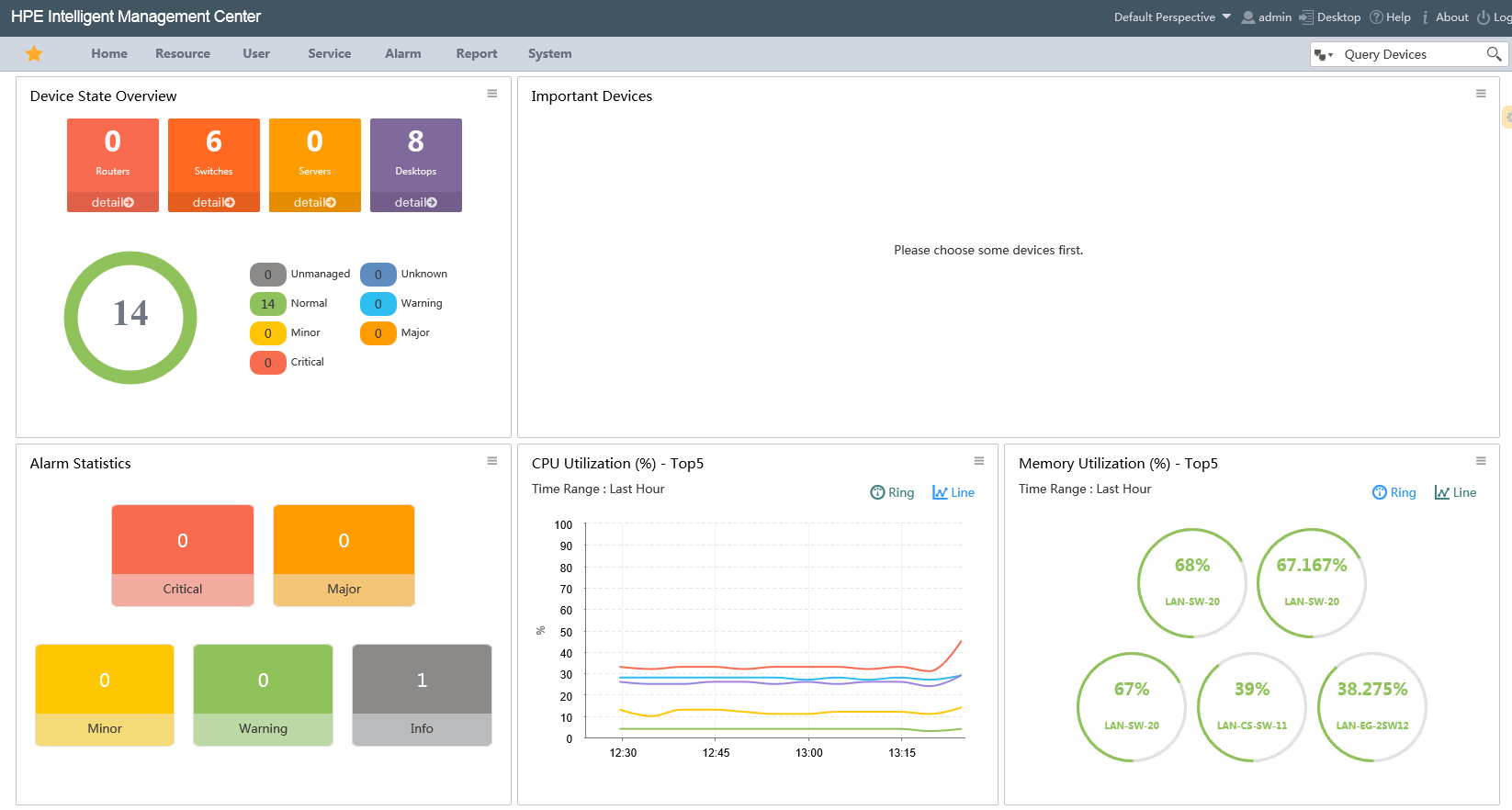 feel free to configure things like login-templates, backup-jobs, software-update-rollups. For more information, take a look at the HPE IMC v7.2 Administration Guide.