The future operating system for Sophos next-generation firewall has been released. Sophos has removed the Sophos Endpoint Client but offers a new and free way to secure your private endpoints. Currently, Windows-Clients and Mac-Devices are supported and can be managed at your own cloud account: Sophos Home
Just create an account and activate your account: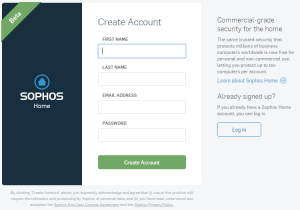 after your successful login, you can directly download and install the endpoint client on your computers. You can also send the url to your family members to secure and manage them centralized. The endpoint client is built very simple: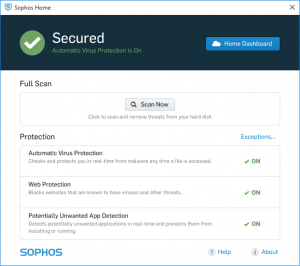 changes are made at the Sophos Home Cloud Console. You can see device events, a dashboard with all your secured clients and you can also manage web access with categories. YES! And for free directly with the endpoint client!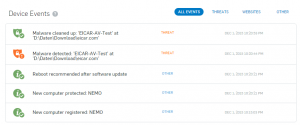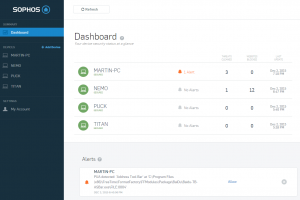 so you are able to secure your kids from accessing bad websites. A blocked website will show this message: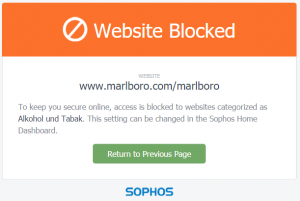 a category with warn-configuration shows this message within the browser: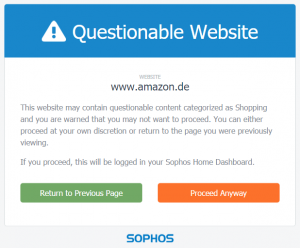 the messages are currently only available in english language but I think other languages will follow. Keep in mind that this cloud based home project is still in beta, the client itself is a fully functional anti-malware-client!
I'm very happy for this gift, even if I can't install the client on my Windows Server 2012 R2 at home ;-)