Cisco AP licensing on wireless lan controller was always a little bit "messy". You need to add AP-adder licenses to your current license by activating a PAK (Product activation key) on cisco.com with your Cisco CCO ID, downloaded the lic file and upload it to your controller AND (!) restarting the whole machine. The last days, I installed a Cisco 5520 HA WLC cluster to one of my customer and was always asking the Cisco support where I can find the PAK. After several mails, I found out, that Cisco is going a new way to license the access points on WLCs. You now buy Cisco "Right to Use" (RTU) Licenses and just configure the AP license count at "Management / Software Activation / Licenses":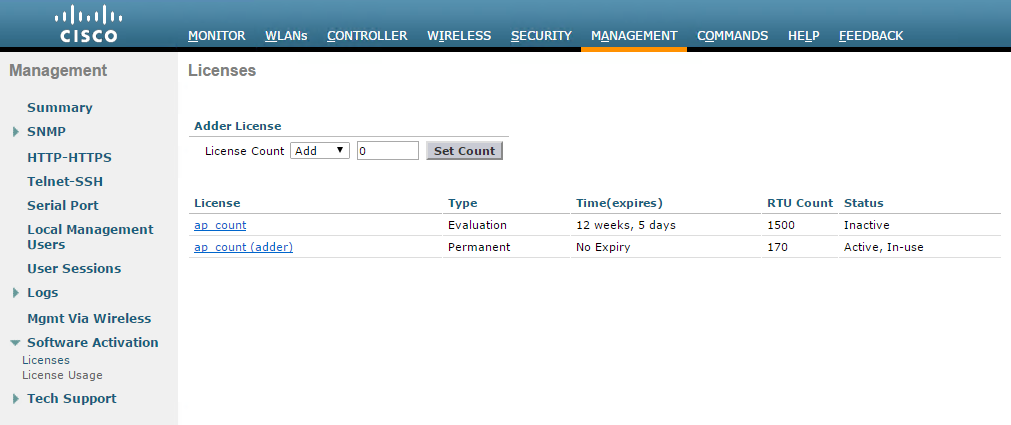 You can read more information about it here. There is also the possibility to add this via CLI:
show license summary

license add ap-count (1-200)
and you don't need to restart your WLC :) thanks Cisco… finally!